Starting out as MRP Analyst, Michal worked his way up to the position of director of manufacturing programmes in the Aerostructures department. He's in charge of manufacturing components for the world's most renowned airplane manufacturers. His favourite things about working for Aero are variety and the fact that there's certainly no risk of falling into triviality.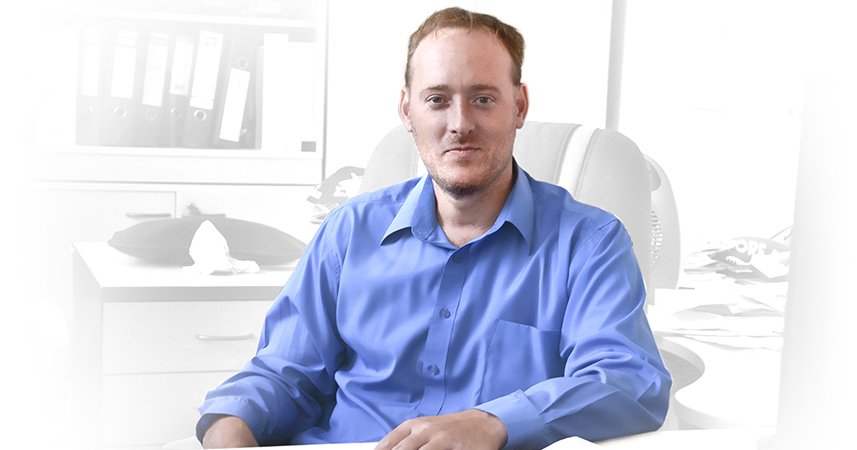 What brought you to Aero?
I graduated from Faculty of Economics and Management of Czech University of Life Sciences in Prague. One of my friends had a temporary job for Aero at that time and persuaded me to apply as well. I thought it would be a good experience after school, so I tried. And I stayed. In the end of 2015, it was fifteen years.
What did your career path look like?
I came to planning department as MRP analyst. After some time, I became head of the manufacture planning and control department, then later a head of the planning, manufacturing management, finance and controlling department, both in the cooperation programmes. Around the end of 2006, I became a programme manager for the Sikorsky S-76 manufacture. Today, I'm the director of Aerostructures programmes – these are the programmes in which we cooperate with largest aircraft manufacturers in the world. And I still manage the S-76 programme.
What does working at Aero give to you?
Most of all, experience. I started out basically from nothing and made my way up. I went through many departments and met a lot of people, from experienced veterans to those who just came from school and grew gradually. What I like about working at Aero is the great variety of work. I had to acquire the ability to cope with changes that came when you switch projects, people or get new responsibilities. That makes it impossible for me to fall into any kind of boredom or triviality.