Pavel is quite a fresh reinforcement to the Aero engineering team. He first came to the company in 2014 as an intern. This year after graduating, he came to work at Aero full-time. What he likes about working at Aero is the opportunity to merge his work and hobby. Our company also supports him in the World Gliding Championships.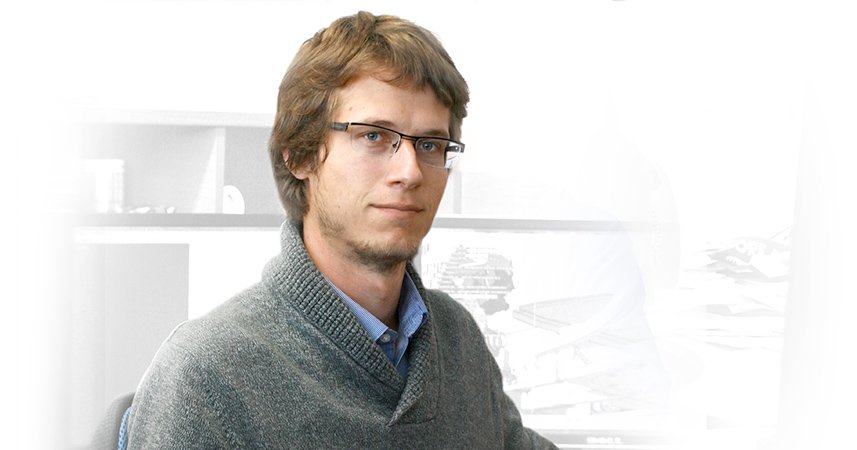 How did you get to Aero?
My journey started in the fall of 2013, when I wrote to the head of HR and asked about a possibility of internship. From February 2014, I started as an intern, a position I held until the end of the last year. This year after graduating, I signed up for a full-time job. I work as an engineer in the mechanics and landing gears group, and I'm assigned to the L-39 NG control system.
What is involved in being an engineering intern?
I got to know how the whole company operates, I found out how things work here. I had an opportunity to gain first-hand experience with working on Embraer KC-390 project.
What college did you go to?
When I applied for an internship, I was in the freshman year of the Master's degree at Aerospace Department of CTU.
What do you like about your job?
Generally, I like that there's lot of people who love planes in this company. You can hardly find such concentration of enthusiasts in any workplace. Another great thing is that I can work in a young team. I'm also lucky that I can merge my hobby with my job, and Aero even supports me in the World Gliding Championships.